The inaugural Political Matters Journalism Internships were awarded to Rachel Emmanuel and Christian Paas-Lang.
Rachel Emmanuel
Emmanuel was placed with the parliamentary bureau of The Globe and Mail.
A fourth-year undergraduate student studying journalism with a double minor in English and political science at Carleton University, Emmanuel's professional experience included a full-time stint last summer as a multimedia journalist with the St. Catharines Standard and work as a freelance writer helping to cover parliamentary committees for iPoliticsINTEL.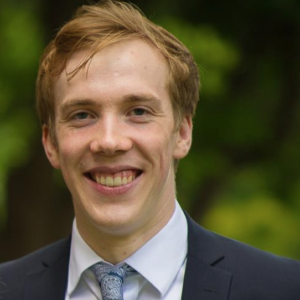 Christian Paas-Lang
Paas-Lang was placed with the Ottawa bureau of The Canadian Press.
In his final year of the Master of Journalism program at Carleton, Paas-Lang was also a writer with iPoliticsINTEL. His previous journalism experience as a student included internships at The Globe and Mail and the Ottawa Citizen and full-time summer work in 2018 at the North Bay Nugget.